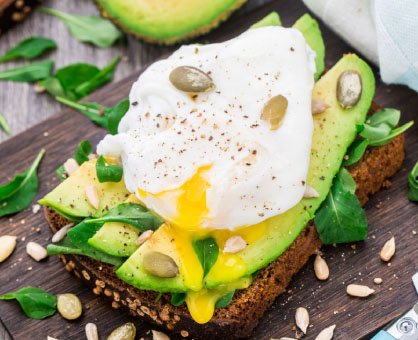 Avocado + Egg + Whole Grain Bread
This makes a satisfying breakfast treat packed with healthy fats and antioxidants.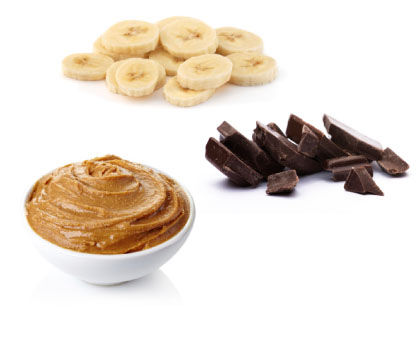 Banana + Dark Chocolate + Nut Butter
This combo features three key nutrients to start your day: fiber, antioxidants and protein. Put them in a smoothie or atop a slice of whole-grain bread.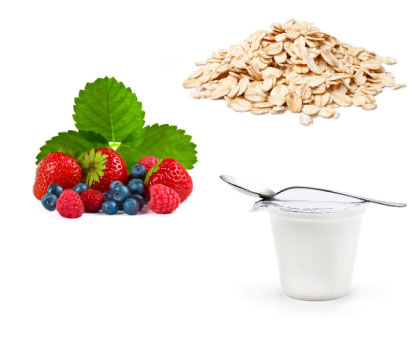 Oats + Mixed Berries + Yogurt
Combine digestion-friendly oats and nutrient-rich berries in fat-free yogurt containing calcium and protein for the ultimate power breakfast.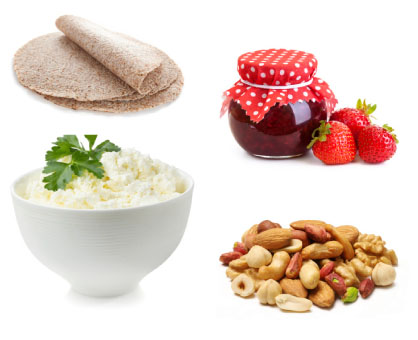 Whole Wheat Wrap + Preserves + Cottage Cheese + Nuts
In a whole-wheat wrap, place vitamin-rich fruit-only preserves, low-fat cottage cheese and protein-packed nuts. These can be assembled the night before frenzied mornings.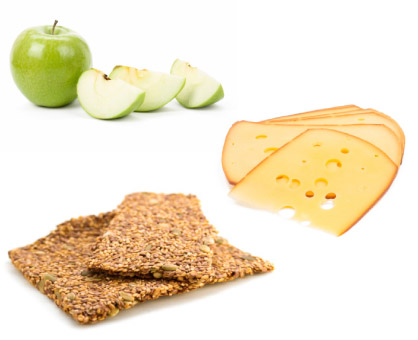 Apple + Cheese + Flaxseed Crackers
Apples are sweet, filling and nutritious and pair perfectly with a low-fat cheese atop flaxseed crackers filled with omega-3 fatty acids.